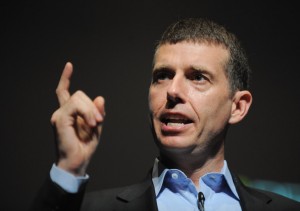 So tonight Democratic party insider David Plouffe tweets that continued fundraising by Bernie Sanders is a fraud.
Thanks, David, for reminding me to make another contribution to the Sanders campaign.
And let me explain to you, David, and anyone else who happens to read this post, why I think another donation to Bernie is the best investment I can make right now with my limited political dollars.
For the progressive movement in this country, "what" must trump "who".  What we want America and the Democratic party to stand for matters more than who wins one big election every fourth year.  Our values are best advanced this political year from the platform of a campaign for the presidential nomination of a major political party.  And the only campaign on our side is Bernie's.
I want the debate to continue even if the smart money's on Clinton, even if the math says it's in the bag for her.  I want a full-on battle for votes all the way to my home state of California.  I want delegates on the floor and in the committees in Phillie who want to return the party to one that stands up for people who work for a living, or who want to, or who can't.  I want the base to tell the establishment, the lobbyists, the donor class, that we're tired of triangulation that always drags to the right, we need to go left to get closer to where the people are.
And I want the movement to live.  No president can enact the change we need without the support of engaged citizens from the grass-roots to the statehouses and Congress.  We have to take back the party of the New Deal and the Great Society, the party that allied itself with the labor movement to build the middle class and with the civil rights movement to put law in the service of justice.
Neither Clinton nor Sanders will get to the convention with the magic number of 2383 delegates pledged to represent voters and grass-roots activists, so let's keep the process going.  Give voters in every state a chance to be heard on the national stage.  Let both names be placed in nomination, and give every delegate a chance to shape the direction the party and the nominee will take.
Believe me, David, our problem isn't that we have too much democracy.
And friends, if you feel the debate's not over, if you want real reform, if you want to let the establishment know we're not going away, you can join me in giving Bernie a "David Plouffe bump" today by sending in a few more bucks.
photo credit:  Francois Durand/Getty Images Europe